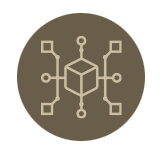 INTEGRATING TECHNOLOGY
TO KEEP YOU AHEAD.
Grant is a leading national manager of healthcare and non-healthcare facilities. We seamlessly integrate every aspect of facility operations into an efficient and highly effective system.
We accomplish this by combining proprietary advanced technology, experienced specialists, and professional management processes into a proven system, refined during decades of dedicated service.
Our partners enjoy unsurpassed facility wellbeing, lower costs, and improved outcomes.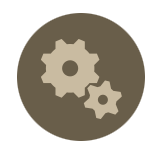 HIGHLY SKILLED
SPECIALISTS
providing World-class
professionals.
The firm's professionals are among the best in their fields of expertise. Grant's experts possess the ability to proactively recognize challenges, while providing the skills and experience to provide solutions tailored to the needs off the client and their facility.
Grant employs Directors of Facility Management, Project and Construction Managers, Life Safety Compliance Officers, Professional Engineers, CADD Designers, NICET-certified Fire Alarm Inspectors, HVAC and General Mechanics, Boiler Operators, Master Plumbers, Electricians, Carpenters, Painters, Custodians, Certified Hospital Bed Mechanics, and Administrative Staff.
Grant maintains a deep roster of licensed and certified professionals — many in multiple disciplines — allowing us to work efficiently and effectively. Our clients regularly experience time and cost savings, as well as improved outcomes, innovative solutions, and unmistakable customer service.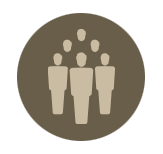 FOCUSING ON QUALITY TO 
avoid problems.
Grant provides quality by reducing errors. Our commitment to process-improvement ensures our clients continually experience top notch performance bolstered by a dedication to communicating possible solutions before determining the best course of action. Fewer errors provides lower risk — something all our clients strive to achieve. We provide remarkable results by uniquely combining Six Sigma and Lean Methodologies into a powerful process-improvement system that is specifically tailored and integrated into our clients' projects, organizations, and facilities.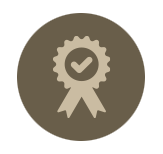 POWER OF SEAMLESS INTEGRATION
Delivering Appropriate 
Professionals for our clients.
Providing clients with the proper professionals to address their needs and demands without impeding the staff on hand is a challenge Grant has answered for nearly 30 years. Our proven record for placing staff with our clients is well known throughout the areas we serve.
Grant is always recruiting the industry's best professionals. We maintain a database of individual's resumes featuring the talent, education, and experience to provide the full spectrum of our clients' needs, allowing us to properly and immediately match your goals and objectives with the specific personnel required. 
In addition, Grant's senior leaders communicate constantly to anticipate clients' staffing needs based on project life cycles, ensuring that the most qualified professionals are available when needed.